TRANSFER
Split Zadar Transfer
Distance
158 km
Road type
Highway / Public road
Estimate time
2h
INCLUDED IN PRICE
Pickup & transfer
Wifi
Insurance
Water bottle
Split to Zadar Private Transfer
Hire a private driver & vehicle for your Split to Zadar Private Transfer.

We provide you with door to door service as well as with luxury vehicle to make your transfer care free.

If you wish to make a simple Split to Zadar Transfer in to a one way day trip, we can offer you following: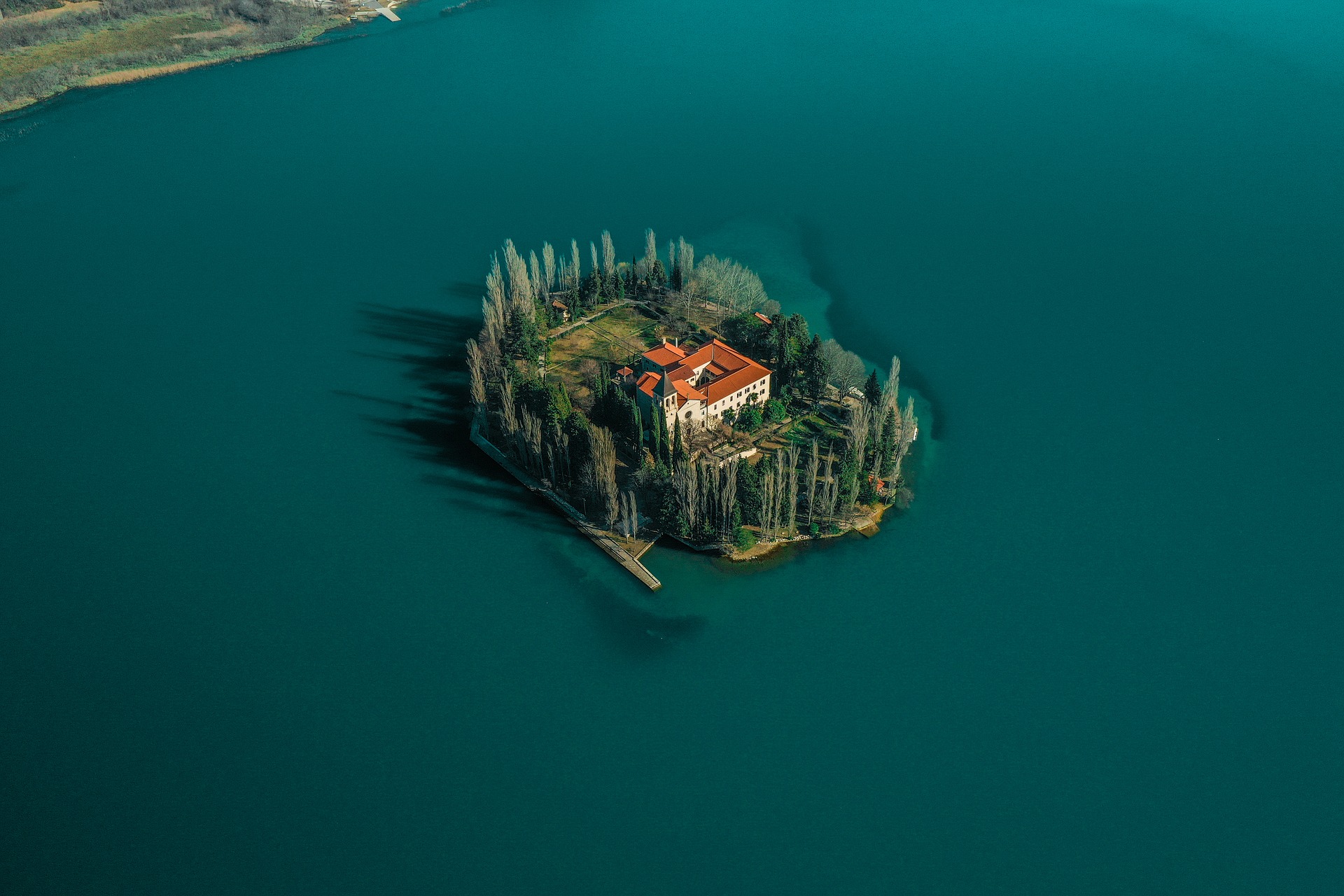 Being door to door service, your driver will be meeting you at your hotel/private accomodation address in Split.

In case of your hotel/private accomodation is located in strictly pedestrian zone, we will coordinate meeting point with your host or provide you with nearest possible meeting point, same is true for drop-off in Zadar.
City of Zadar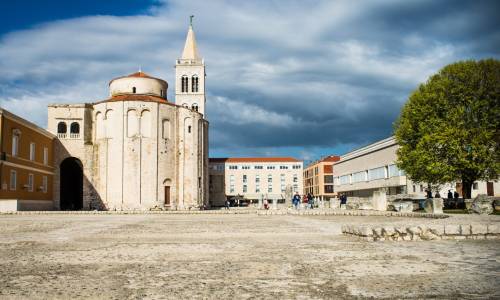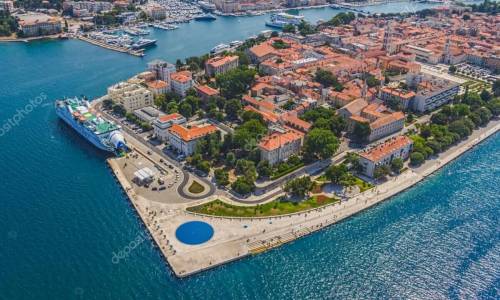 Upon arrival in Zadar you will be offered by your driver to contact your host in order to arrange a meeting point.

In case your accommodation is located in strictly pedestrian zone and therefore not accessible by car.

Once your driver drops you off at previously agreed place, your Split to Zadar Transfer is finished.

Enjoy Zadar and the rest of your vacation.
Places to visit when travelling from Split to Zadar
You are not in a hurry and wish to enjoy the day?

Why not make it a one way day trip and go from Split to Zadar via Krka National Park and explore the most popular national park in Croatia & picturesque town of Skradin.

If you have any questions about the transfer options that we offer, or you wish to create your own one way day trip, contact us and we will provide you with the information you need in order to make your stay in Croatia as pleasant as possible.
Tripadvisor Profile
Quality of service is available to you on our Tripadvisor profile.
Read what many satisfied clients have to say about us and our services.
What is Private Transfer from Split to Zadar?
Private Transfer from Split to Zadar is Pre – Booked Private Transfer Service in Croatia offered to our clients.

Starting destianation and end destianation are previously agreed as well as the pick up time.

Price that is agreed upon is final and there are no additional fees or hidden fees.

For any further information we are at your disposal 24/7.
How do I book my Private Transfer Split to Zadar?
For your convinience there is a simple 3 – Step Booking. 
After filing up basic transfer / day trip information you will be able to choose payment method.
If you choose to have, any of available activities, contact us for pricing and further information.
What kind of vehicles can I choose from for my Split to Zadar Transfer?
For your Split to Zadar Transfer Service you can choose between Mercedes E class (up to 3 persons) & Mercedes V class (up to 7 persons).

For larger groups in need for a minibus, contact us for offer.
The best way of travelling from Split to Zadar?
The best way of travelling from Split to Zadar is by using a Private Transfer Service.

Our Professional and Knowledgeable Drivers will ensure that you experience your Private Transfer in best possible way.
About Zadar
Zadar – 3000 years old city. Zadar is located in north part of Dalmatia, and it is second largest city in Dalmatia. Old core of Zadar with high walls has settled on a peninsula.

Rich history of Zadar is displayed for its visitors trough entire city. Archeological monuments, artifacts, museums and many more attractions are just calling you to come and visit.

Some of the most popular locations in old part of the city would definitley be Kalelarga – longest street in old city, Cathedral of St. Anastasia, Archeological museum. But, Zadar has become very popular for thanking to two man made instalations – Greeting to the Sun and Sea Organ.

Located in north of Dalamtian coast, Zadar is a great place from where you can reach many different attractions.

Furthermore, if you decide to go south, there is numerous towns, natural beauties that you can visit, like Šibenik, Skradin, Split, National Parks Krka waterfalls and Plitvice Lakes. Airport in Zadar is  very small, but has good conestions with main European cities, which marks it as a great starting point to do transfers, trips and excursions trough Croatia.

In 2016. Zadar was voted as number one choice by European Best Destinations! Turbulent history of this pearl on Adriatic coast , and many distructions that Zadar has faced during medival centuries, bombing during WWII, and in Croatian war for independece, city has always managed to rise like Phoenix.